The global endoscopy equipment market is expected to grow significantly over the next five years from $22.6 billion in 2015 to $36.5 billion in 2022.
At CMS Laser, we're not surprised this sector is growing. We are fielding an increasing number of requests for laser-based solutions from manufacturers of endoscopic devices, such as catheters, guide tubes, guide wires, and balloon catheters.
Below we discuss solutions for five different applications recently completed for the medical industry. Our clients came to us with specific challenges and we worked with them to develop a laser solution.
Let's take a closer look at five of the most recent unique endoscopic applications:
1. Laser Applications with Catheters
Laser marking in particular is a common need for endoscopic medical devices. As with most medical devices, they need to be clearly and permanently marked with graduation marks, brand name, and other information critical to the use of the device.
Recently, we had two separate companies in the endoscopic industry come to us with challenges related to the manufacture of catheters. Working within the specifications and constraints defined by the client, our engineers devised a laser solution in our Laser Applications Lab.
a. Laser Cutting and Laser Marking
One company was looking for a single industrial system to perform two tasks. First, they needed a laser to cut a drainage hole in a latex catheter, and second, they needed to mark the catheter with size and model information.
Among the challenges in this application is the drainage hole needs to be a clean cut with no edges on it, to ensure patient comfort. In addition, to be as efficient as possible, the company wanted a single machine to perform both tasks.
We developed a laser concept to meet these two requirements. It incorporated a CO2 laser to cleanly cut the drainage hole and a Ytterbium fiber laser to mark the device with the appropriate identification.
b. Laser Marking
Another company came to us seeking an industrial laser marking machine. They needed to mark their catheters with brand and model information, as well as graduation marks.
Laser marking was the best solution because it left the surface smooth for patient comfort while clearly and permanently identifying information for medical professionals. The laser met the challenge of marking the graduation marks around the entire circumference of the catheter.
We designed and built a laser marking system using a Yterrbium fiber laser that could mark four catheters at the same time to optimize production.
2. Laser Marking of Endoscopic Tubes
In this particular laser application, the company required endoscopic guide tubes to be marked with brand identification information and graduation marks. The ability to process both variable lengths of tube (up to 8 feet), as well as enable a high throughput were priorities for this company.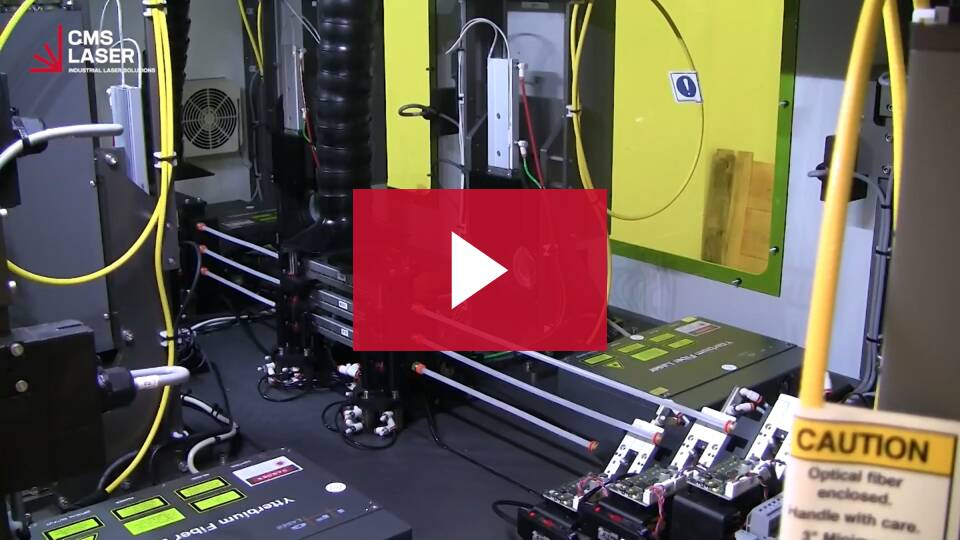 As you'll see in the above video, our laser marking solution has three lanes to process the tubes and together these lanes can be loaded with up to 2,000 units. To optimize efficiency, the system incorporated six Yterrbium fiber lasers with fully automated loading and unloading of parts from the operator maintained part bins.
The final result is a tube with precise laser marking for the graduation marks 360 degrees around the circumference as well as product branding.
3. Cutting and Capping of Endoscopic Guide Wires
In the endoscopic field, there are many applications for guide wires of different lengths that are later incorporated into other products and devices.
A company came to us seeking a laser-based solution for cutting and capping guidewires of different lengths. They required multi-stranded stainless steel wire that was less than 1mm in diameter to be cut at programmable lengths and both ends welded to prevent unraveling.
The challenge – and why a laser was the best solution – was the welded ends could not exceed the diameter of the wire. In addition, for quality assurance, the customer wanted to limit discoloration at the cut ends as much as possible. Our laser solution engineers overcame both these challenges.
4. Laser Welding of a Balloon Catheter
Our fifth endoscopic application involves plastic-on-plastic laser welding for balloon catheters. The customer sought a way to cleanly weld a long hollow plastic tube to the balloon section (also constructed of plastic) of the catheter.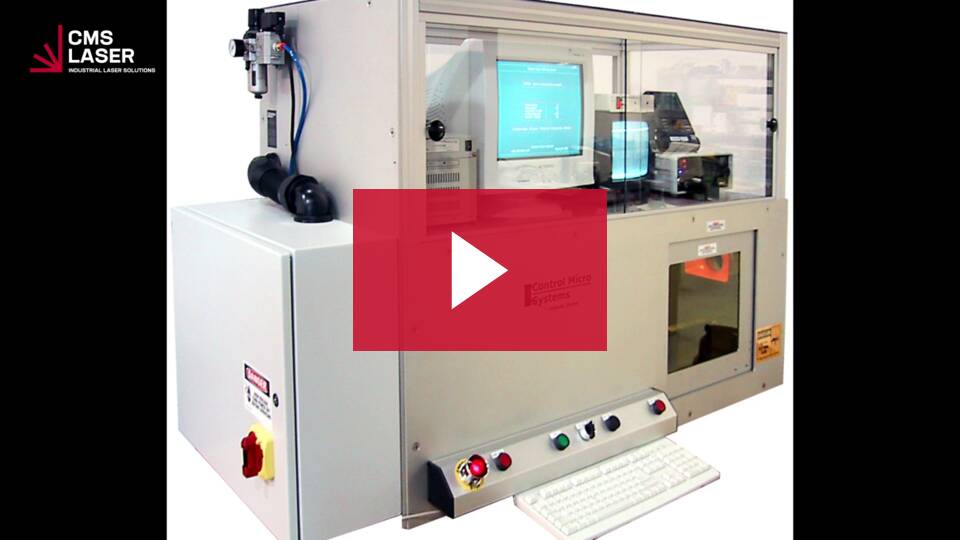 This application called for a traditional transmissive weld that securely bonded the transparent tube to the balloon section. Our laser solutions engineers produced the desired result of a strong, clean weld with no additives or necessary contact.
Final Thoughts
As the demand for medical devices and endoscopic products increases, we're looking forward to developing new industrial laser solutions to meet our customer's needs. Our engineering team takes the time to understand each customer's unique challenges and specific requirements before determining the optimal laser solution.
Do you have a challenge with endoscopic device manufacturing? Contact us today to discuss your needs and specifications.
We'd love to have an in-person discussion with you about your current challenges. Catch up with us at the upcoming shows:
Interphex, New York City, March 21 to 23, 2017. We'll be at Booth #2057.
AD&M, Cleveland, March 29 to 30. Find us at Booth #1145.