Control Micro Systems, Inc. has experienced an increase in demand for the use of robotic motion in its laser marking, welding and drilling systems.
Medical device and medical tool manufacturers incorporate laser marking to permanently mark their products without additives, without altering the surface finish and at high speed. To fully benefit from the efficiency of the laser marker and integrate seamlessly with conveyor lines, multi-part trays load into the laser system and are batch processed. A multi-axis robot removes an individual part from the tray, presents the various work surfaces to the laser and returns the part to the tray. The entire tray is processed without operator intervention.
Vision systems can be integrated with the robot for pre or post process inspection. Examples include verifying the correct part size for a knee implant before laser texturing or verifying medical tool identity by shape matching prior to marking. The vision system subsequently verifies the content and contrast of the laser mark.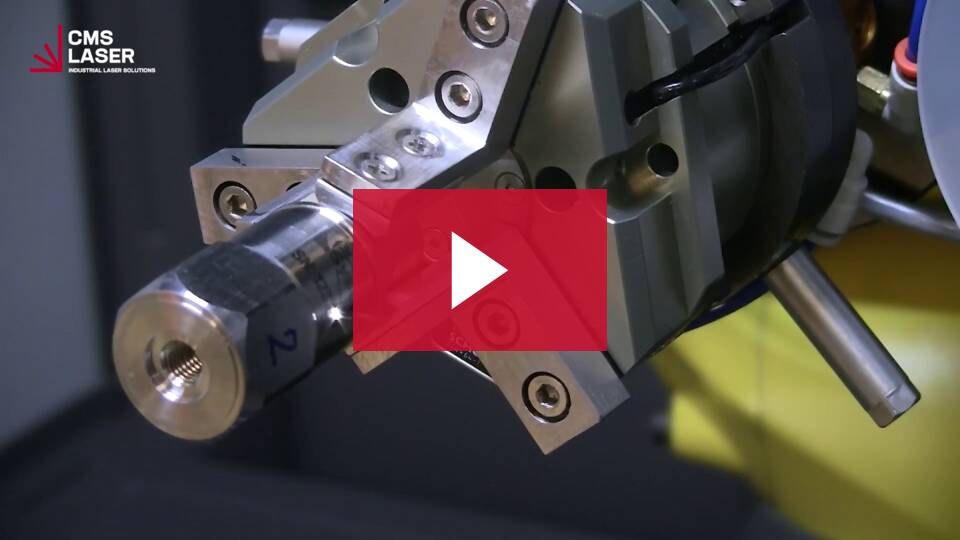 An aerospace sensor manufacturer tray loads multiple cylindrical parts for marking but requires that the mark be registered to a tab on the interior diameter of the sensor connector. The vision system, fixed adjacent to the robot end effector, locates the tab and relays the position information to the robot. The sensor is rotated to align the desired mark location with the laser.
The integration of robotic motion with vision provides manufacturers with a highly efficient tool to identify, laser process and verify their products in a fully automated environment.